The converter DAC300 has been implemented to offer you the best of your favourite music. The combination of the SABRE ES9038PRO converter, renowned for its musicality, and the feedback-free audio stages designed specifically by our design office, make this device the flagship of the converter range. The secret: the analogue signal processing stages, the power supplies (transformers, filtering, regulation), the digital signal processing before conversion, and the quality of the key components: clocks, transistors, capacitors, etc.
8 mm brushed aluminium front.
3 independent very low noise linear transformers (including 2 reserved for the audio line).
SABRE ES9038PRO Converter (32 bits/768 kHz):
– Dynamic: 137 dB.
– THD+n: 0,002%
– Signal/Noise ratio: 132 dB.
SABRE ES9311EQ power supply with very low noise (<1 μVrms).
Separate digital and stage line power supplies.
Ultra-high precision low jitter clock.
Asynchronous USB-B input can convert PCM up to 768 kHz and DSD64, 128, 256 and 512 (XMOS USB interface with a specific program designed for ATOLL).
Volume management by disengageable converter (BY-PASS ON or OFF).
Unbalanced and balanced output lines.
12 independent voltage regulations.
Symmetrical power supply of the audio output stages (low noise transformers).
ESA series CLARITY CAP audio MKP link capacitors.
High-frequency capacitors with silver mica technology.
Output stages with discrete components, without feedback, polarized in class A.
Specific transformer for digital stages.
Standard ATOLL global remote control.
9 Digital Inputs
3 Coaxial.
3 Toslink optics.
1 AES/EBU.
1 Bluetooth®.
1 USB-B.
2 Digital Outputs
1 Coaxial and 1 optical.
3 Digital Outputs
1 Stereo unbalanced RCA.
1 Balanced stereo XLR.
1 Headphone jack Ø 3.5 mm.
Frequency Response: 5 Hz – 20 kHz
THD at 1kHz (0dBF): -122dB
Signal/Noise ratio: 132 dB
Dynamic: 137 dB
Output level: Maximum line: 2,25 Vrms
Output Level: Maximum XLR: 2,25 Vrms
Dimensions: 440×308×63 mm
Weight: 5 Kg
Important: using the USB input of the optional DAC card requires downloading a specific driver for Windows computers. This can be downloaded below. This driver is not necessary under MAC and Linux.
Download it here: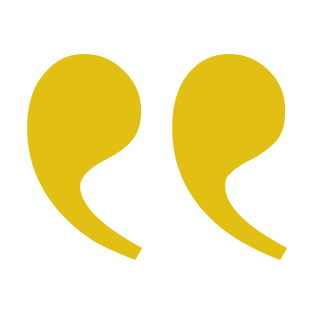 "What the DAC300 lets guess, it offers without detour, by the subtle and successful balance between the never aggressive sense of detail, an omnipresent, almost analog tonal richness and a dynamic alacrity always on the alert without overdoing it, leaving the quality sources to express themselves. It is ultimately 100% at the service of musical realism in its proper dimension. Atoll displays its stature here, where the DAC is the heart of a digital system which can be completed with a network player from the brand and/or a good CD drive. Atoll stays in the big leagues with its DAC300."
Bruno Castelluzzo, Haute Fidélité magazine, N°238, April-May 2019