The preamplifier PR400 Signature operates in dual mono with one low-noise transformer per channel. The potentiometers and selection relays are also separate for the two channels. The link capacitors (top-of-the-range MKP) are shielded in independent formwork to avoid parasitic noise. The volume is managed by two motorized, independent, and ALPS potentiometers perfectly synchronized. We use a proprietary servo system, based on a real-time measurement not intrusive to the audio.
10 mm brushed aluminium front panel.

Linear power supplies based on low-noise toroidal transformers.

Symmetrical stages with discrete components.
Inputs
5 Stereo line inputs: AUX, CD, Tuner, DVD, TAPE.
2 Stereo XLR inputs.
1 BY-PASS input.
Outputs
1 Stereo tape output.
2 Stereo preamp outputs.
2 Stereo XLR outputs.
1 Trigger output 12V.
Various
1 Headphone jack Ø 6,35 mm.
The discrete component audio stages have a purely symmetrical structure, the scheme is based on a dual input differential pair and an original scheme biased in class A with very low feedback. This structure allows for the minimisation of both the overall and the intermodulation distortion, which favours the spatial and material perception of the instruments. The PR400 Signature has a low-consumption OLED model display that was chosen for its excellent contrast and low electromagnetic interference. Moreover, its power supply and the ones of all the control devices are completely independent of the audio power supplies.
Analog power supplies: 2×10 VA
Digital power supplies: 10 VA
Total of capacitors: 112 000 µF
Number of inputs: 5 lines, 2 XLR
Bandwidth: 0,5 Hz – 780 kHz
Rising time: 0,4 µs
Input Impedance: 357 kΩ
Sensibility: 4 V
Signal/Noise ratio: 100 dB
Distortion at 1 kHz: 0,004%
Dimensions: 440×370×130 mm
Weight: 15 Kg
OPTIONAL DAC BOARDS – DA100 & DA200.
Two boards with digital inputs are available as an option.
AKM-AK4490 audio converter:
      – Dynamic: 120 dB.
      – Signal/noise ratio: 120 dB.
2 Coaxial inputs (24 bits/192 kHz).
2 Optical inputs (24 bits/192 kHz).
AKM-AK4490 audio converter:
      – Dynamic: 120 dB.
      – Signal/noise ratio: 120 dB.
2 Coaxial inputs (24 bits/192 kHz).
2 Optical Inputs (24 bits/192 kHz).
1 Bluetooth® receiver.
1 Asynchronous USB input (XMOS USB interface).
     – PCM: 32 bits/384 kHz.
     – DSD: 64 and 128.
16 bits to 32 bits PCM streams up to 384 kHz on the USB-B (asynchronous) input.
DSD streams: DSD64 and DSD128.
An XMOS USB interface with a specific program designed for ATOLL is necessary. 
Please, download it here: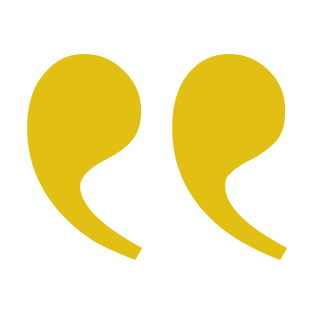 "(…) All our usual excerpts seem to be enlightened, dusted off. This, combined with the great power reserve of the amp, makes everything easy and imbued with true serenity. The harpsichord played by Blandine Verlet in the Tombeau de Monsieur Blancocher by Louis Couperin (Astrée Audivis) is literally transcended. Nuanced, dispossessed of its slightly green side, with the sensation of perceiving the rebound of the keys and the striking of the hammers on the strings. The emotion is palpable in the Listening to Book VIII of Monteverdi's madrigals by the choir of the Concerto Italiano and its so expressive soprano (Opus 111). (…)."
Diapason magazine, no. 688, Mars 2020