The IN200 Signature integrated amp-preamp is manufactured with the greatest care: we choose the best possible components to achieve the highest level of sound performance. This rigorous search for perfection goes through the design of proprietary ATOLL circuits in order to preserve the integrity of the most subtle musical signals.
8 mm brushed aluminium front panel. 
2×120 W / 8Ω.
2 toroidal transformers of 340 VA chacun.
Filter capacitors: 8×6800 μF high quality, low ESR specific for ATOLL.
Specific low consumption 5 VA power supply for the digital stages.
MOS-FET double push-pull power stage.
2 volume attenuators: 1 per channel to maintain the dual mono architecture.
Shielded MKP Mundorf capacitors.
Possibility to adjust and memorise the balance.

Discrete component audio stages.

MKP Technology Link Capacitors.
High-performance heat sinks, direct thermal coupling.
Double-sided circuit boards with nickel/gold finish.
Polarization of output stages in class A/B.
Thermal protection.
Optional DAC board: same as included in IN300.
Optional PHONO boards: P50 and P100, can be combined with the DAC board.
ATOLL global remote control.
Inputs
5 Audio inputs (RCA): AUX (or optional P50 / P100 phono stage), CD, TUNER, DVD, TAPE (IN + OUT).
1 BY-PASS input (used as a power amplifier).
Outputs
2 Line preamp outputs (for bi-amplification or to connect a subwoofer).
1 Trigger output (12V).
Various
1 Headphone jack Ø 6,35 mm.
Internal wiring of loudspeaker outputs with the specific audio cable.
Gold-plated (RCA) connectors.
Our balanced MOS-FET amplifier circuits offer excellent harmonic gradients and have no memory effect, every moment, the current is immediately delivered to your speakers. This is one of the secrets of the musicality that ATOLL amplifiers enjoy.
Output power/8Ω: 2×120 W
Output power/4Ω: 2×200 W
Power supply: 2×340 VA
Total of capacitors: 62 853 µF
Number of inputs: 5+1 BY-PASS
Bandwidth: 5 Hz – 100 kHz
Rising time: 2,5 µs
Input impedance: 220 kΩ
Sensitivity: 350 mV
Signal/Noise ratio: 100 dB
Distortion at 1 kHz: 0,05% / 10 W
Dimensions: 440×309×95 mm
Weight: 12 Kg
OPTIONAL BOARDS AVAILABLE
Important: Using the USB input of the optional DAC board requires downloading a specific driver for Windows computers. This can be downloaded below. This driver is not necessary under MAC and Linux.
Download it here: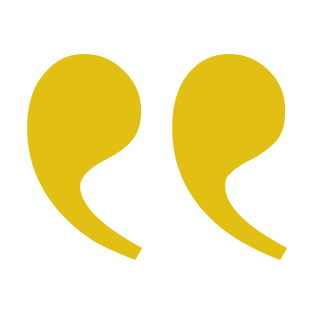 "Atoll is one of the manufacturers of electronics whose transparency we appreciate, by which we mean neutrality, liveliness and self-effacement in front of the music. With the IN200 Signature, there is maturity in the design and especially in the No clean signature, no tonal redundancy from one track to another, but rather a unique and distinct reading of each score, with now Class A flavours that are found throughout the spectrum and over a wide range of listening levels".
Dominic Marchand, Haute Fidélité magazine, May 2018