The IN300 integrated amp-preamp is manufactured with the greatest care: we choose the best possible components to achieve the highest level of sound performance. This rigorous search for perfection goes through the design of proprietary ATOLL circuits in order to preserve the integrity of the most subtle musical signals.
8 mm brushed aluminium front.
2×150Wrms / 8Ω.
2 toroidal transformers of 440 VA each.
Filtering capacitors: 12×6800 μF high quality, with low ESR specific for ATOLL.
Specific low-consumption 5 VA power supply for the digital stages.
2 volume attenuators: 1 per channel to maintain the dual mono architecture.
Soft start stage to avoid peak consumption.
ABSOLUE CREATIONS high-end cable on the mains part.
MOS-FET triple push-pull power stage.
Shielded MKP Mundorf capacitors.
Possibility to adjust and store the balance.
Discrete component audio stages.
MKP Technology Link Capacitors.
High-performance heat sinks, direct thermal coupling.
Double-sided circuit boards with nickel/gold finish.
Polarization of output stages in class A/B.
Thermal protection.
Serial DAC board.
Optional PHONO boards: P50 and P100, can be combined with the DAC board.
ATOLL global remote control delivered as standard.
Line inputs
5 Line inputs (including 1 AUX for optional phono card).
1 BY-PASS input.
1 XLR input.
Digital inputs
2 Coaxial Inputs.
2 Optical Inputs.
1 USB-B input
DAC converter: AKM – AK4490 / PCM: 32 bits – 768 kHz
Built-in converter: Asynchronous USB input, PCM & DSD decoding.
DSD: 2,8 MHz/5,6 MHz
1 Bluetooth receiver (data conversion by AKM – AK4490).
Outputs
1 Pair of loudspeaker outputs.
2 Pre-out outputs.
1 Headphone output Ø 6,35 mm.
1 Trigger output (12V).
Our balanced MOS-FET amplifier circuits offer excellent harmonic gradients and have no memory effect, every moment, the current is immediately delivered to your speakers. This is one of the secrets of the musicality that ATOLL amplifiers enjoy.
Output power/8Ω: 2×150 W
Output power/4Ω: 2×260 W
Power supply: 2×440 VA
Total of capacitors: 86 400 µF
Number of inputs: 6 + 1 BY-PASS
Bandwidth: 5 Hz – 100 kHz
Rising time: 2,0 µs
Input impedance: 220 kΩ
Sensitivity: 540 mV
Signal/Noise ratio: 100 dB
Distortion at 1 kHz: 0,05% / (10 W)
Dimensions: 440×365×103 mm
Weight: 16 Kg
Built-in converter: AKM-AK4490: S/N: 120 dB; dynamic: 120 dB.
DSD: 2,8 MHz and 5,6 MHz.
16 bits to 32 bits PCM streams up to 384 kHz on the USB-B (asynchronous) input.
Up to 24 bits 192 kHz on coaxial and optical inputs.

USB interface

: XMOS XUF208 with a program specifically developed for ATOLL.
DETAILED TECHNICAL CHARACTERISTICS
LINK CAPACITORS:
Analogue stages: MKP Mundorf shielded capacitors.
Digital stages: high audio quality MKP Vishay capacitors.
OUTPUT STAGES:
Double mono stages with 2 toroidal transformers of 440 VA.
Specific low-consumption power supply (5VA) for managing the display and logic circuits.
Total capacitance of 12×6800 uF with high-quality ESR capacitors made to ATOLL specifications.
Output stages with very little feedback provide a lot of dynamics and a very natural sound.
Specific stages to avoid current peaks on ignition.
High-end specific internal power wiring.
INPUT STAGES:
Volume by double attenuator: 1 per channel.
Bipolar symmetric stages with discrete components.
OPTIONAL BOARDS AVAILABLE
Important: the use of the USB input of the DAC card requires the downloading of a specific driver for computers under Windows. This can be downloaded below. This driver is not necessary under MAC and Linux.
Download it here: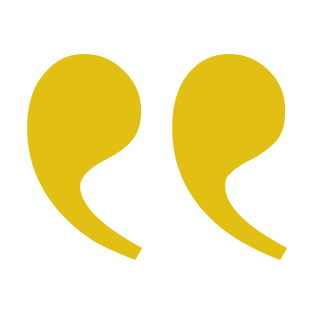 "The attack of the notes, or instantaneous dynamics, is frank, fast and above all very realistic. Here, by the way, is all the interest of listening to musical tracks that we know well to get a precise idea of the naturalness of the This integrated amplifier is very precise and lively, releasing the full harmonic content of each transient sound which, as everyone knows, is dependent on the rapidity of the rise time. note attacks is reproduced in optimal conditions since the amplifier, having instantaneous energy to spare, reacts without audible recovery time."
Philippe David, Haute Fidélité magazine, June 2017